3D modeling refers to the process of describing objects mathematically in 3D dimensions. 3D Modelers can make a 3D model from an abstract idea or from 2D dimensional directions. For example cubes are made of squares. If you were to draw a cube on paper, that cube would consist of multiple squares adjoined at different edges. 3D Modelers are useful for companies to create a product that can be manufactured in the real world. 3D models can also be 3D printed which is useful in the case that a company needs have a new product prototype quickly.
Tech Kits
Tech Kits are part of the walk-in service provided by OPIM Innovate. There are three levels of difficulty meant for different users and their experience with the different technologies. Many of the Tech Kits build off each other as you progress.
Beginner
Introducing 3D Modeling
Length: 30-60 Minutes
Description: Hypothetically, imagine drawing a cube on a piece of paper. The drawing would be two-dimensional, but viewers would perceive it as depicting a three-dimensional figure. 3D modeling provides a more advanced way to create this perception. Specifically, it describes the use of software to create a virtual three-dimensional model of a physical object. This tech kit provides an introduction to the concept and allows users to begin honing their 3D modeling skills.
Intermediate
Exploring Rapid Prototyping
Length: 30-60 Minutes
Description: Rapid prototyping defines a variety of techniques used to quickly fabricate a scale model of a physical part or assembly using three-dimensional modeling software. To provide a means for users to experiment with this iterative and incremental process, this tech kit leverages a 3D computer-aided design software tool to guide users in creating spinning tops designed for modification with relative ease.
Advanced
Simulating the Impact of Real-World Forces on CAD Assemblies 
Length: 30-60 Minutes
Description: A simulation is an imitation of a process or situation that is carried out in real life or using a computer program. Building upon users' newfound 3D modeling skills, this tech kit explores simulating how an assembly might react to real-world environmental forces or move as a function of its operation.
Makerbot: Replicator Z18
Type: 3D Printer
Quantity: 1
Makerbot: Replicator 2X
Type: 3D Printer
Quantity: 1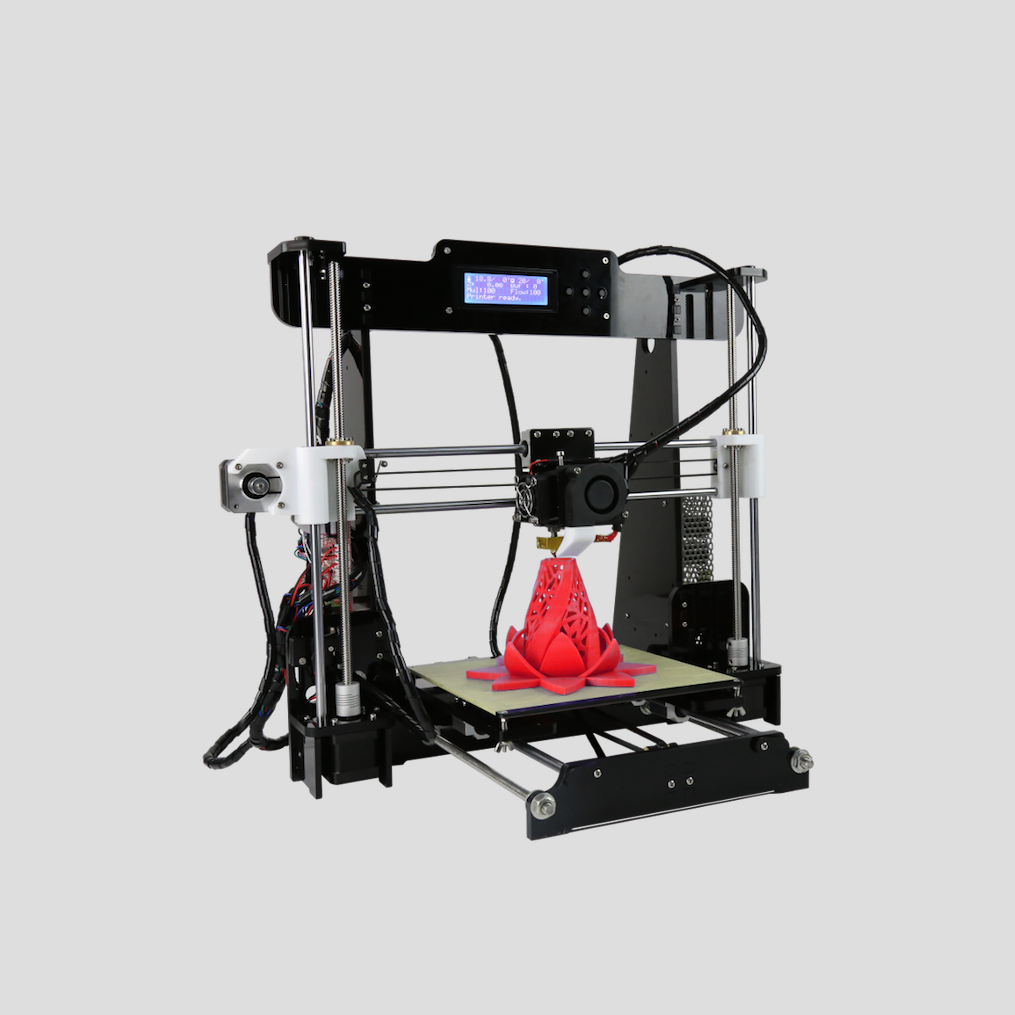 Anet A8 3D Printer
Type: 3D Printer
Quantity: 1
Cube 3D Printer
Items included: 3D Printer
Quantity: 1
SolidWorks
Type: Modeling Software
Description: SolidWorks is a solid modeling computer-aided design (CAD) and computer-aided engineering (CAE) computer program that runs on Microsoft Windows.
Tinkercad
Type: Modeling Software
Description: Tinkercad is a free, simple, online 3D design and 3D printing application for everyone. It is used by designers and hobbyists to make models and prototypes