3D printing is a quickly emerging technology in the manufacturing industry. With 3D printing, manufacturers are able to print parts at a fraction of the cost of traditional methods. 3D printing is now becoming more affordable for consumers and small businesses. The process begins with making a 3D model through a modeling software or scanning an object. Then the object is printed layer by layer using a special plastic.
Tech Kits
Tech Kits are part of the walk-in service provided by OPIM Innovate. There are three levels of difficulty meant for different users and their experience with the different technologies. Many of the Tech Kits build off each other as you progress.
Beginner
Introducing 3D Printing
Length: 30-60 Minutes
Description: 3D printing is an evolving, additive manufacturing process. It involves creating layers of heated plastic that stack to form printed parts. The innovative process allows models of a variety of shapes and sizes to be produced quickly and inexpensively. This tech kit teaches users the basic steps required to 3D print an .STL file.  
Intermediate
Creating a Simple CAD Model
Length: 30-60 Minutes
Description: Computer-Aided Design, or CAD modeling for short, defines the use of computers to create, modify, analyze, or optimize designs. CAD software is frequently used to create precision drawings or technical illustrations. This tech kit provides an introduction to CAD modeling. It challenges users to create their very own CAD models.
Advanced
Building a CAD Assembly
Length: 30-60 Minutes
Description: Assembly modeling using CAD software describes the handling of multiple files that collectively form one completed part. Different pieces are built separately prior to being merged into one CAD file. This kit provides an introduction to assembly modeling by giving users the skills to build a simple CAD assembly.
Makerbot: Replicator Z18
Type: 3D Printer
Quantity: 1
Makerbot: Replicator 2X
Type: 3D Printer
Quantity: 1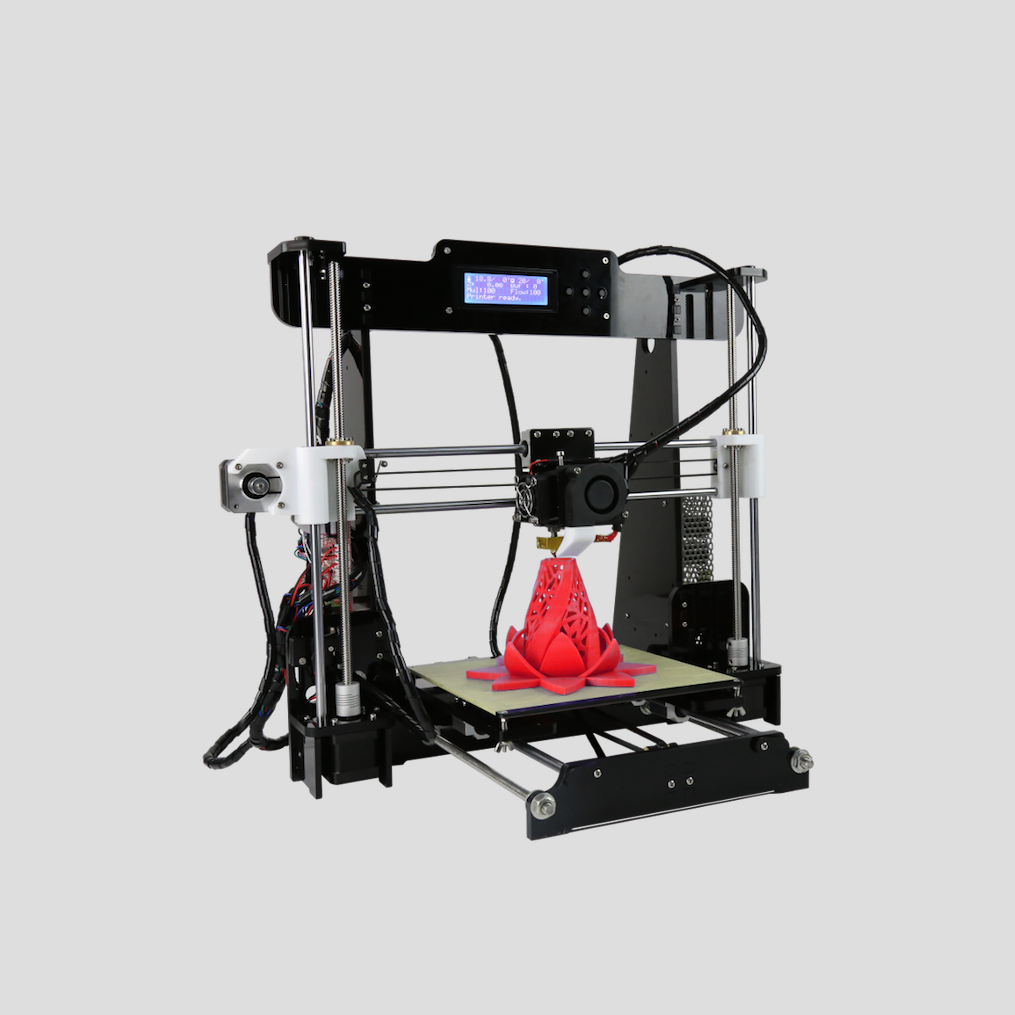 Anet A8 3D Printer
Type: 3D Printer
Quantity: 1
Cube 3D Printer
Items included: 3D Printer
Quantity: 1
SolidWorks
Type: Modeling Software
Description: SolidWorks is a solid modeling computer-aided design (CAD) and computer-aided engineering (CAE) computer program that runs on Microsoft Windows.
Tinkercad
Type: Modeling Software
Description: Tinkercad is a free, simple, online 3D design and 3D printing application for everyone. It is used by designers and hobbyists to make models and prototypes