Virtual Reality is the use of special technology to immerse users in a 3D computer generated world. In the last few years, Virtual Reality has become more obtainable than ever before between the development of VR ready computers, high end immersive headsets, and mobile VR applications. Virtual Reality is beginning to increase among consumers for entertainment purposes. However, many major companies are beginning to invest in this technology as a way to train employees or advertise to customers. Virtual Reality is the gateway for many other immersive experiences to come in the future.
Tech Kits
Tech Kits are part of the walk-in service provided by OPIM Innovate. There are three levels of difficulty meant for different users and their experience with the different technologies. Many of the Tech Kits build off each other as you progress.
Beginner
Introducing Virtual Reality
Length: 30 - 60 Minutes
Description: The term virtual reality describes artificial environments that users experience via sensory stimuli provided by computers. Cardboard headsets used in conjunction with mobile applications represent the most simple way to experience VR, and this tech kit guides users in exploring "virtual" worlds using one such headset.
Intermediate
Exploring Real-World Environments using Virtual Means
Length: 30 - 60 Minutes
Description: This tech kit explores how users can virtually navigate within real-world environments. Specifically, it guides users in capturing video footage of their surroundings, transforming these videos into 3D virtual environments using software, and exploring these environments using virtual reality technology.
Advanced
Experimenting with Sophisticated Virtual Reality Technology
Length: 30 - 60 Minutes
Description: Building upon the rudimentary VR experiences explored in the first two tech kits, this tech kit introduces more advanced VR technologies, devices, and platforms. Respectively, these include "room scale" tracking technology, motion-tracked handheld controllers, and a VR game platform.
HTC Vive
Quantity: 1
HTC VIVE lets you experience new, unimaginable worlds thanks to game-changing technology and best-in-class content. Let yourself be visually, physically and emotionally amazed by awe-inspiring characters, sights and sounds.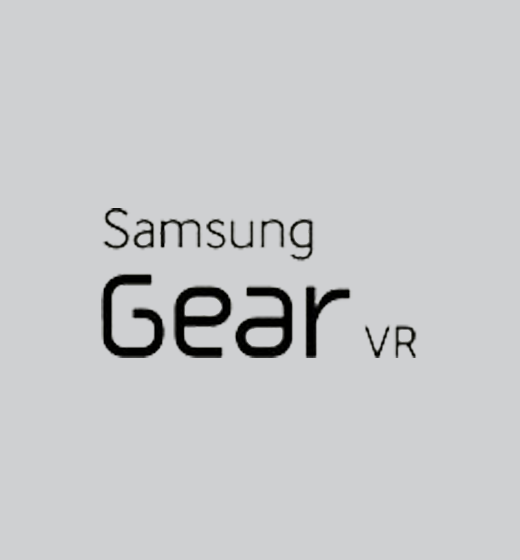 Samsung Gear VR
Quantity: 1
With the Samsung Gear VR, you can play amazing games, watch Hollywood's best movies in your own private cinema (or even on the moon!), socialize with friends new and old, be at the center of a suspense thriller, and so much more.
Cardboard
Quantity: 5
Bring virtual reality to life with Google Cardboard. Using your smartphone and VR apps, this quality viewer puts the world of VR right in your hands, affordably.
Steam
Desktop Application 
The Steam desktop application provides nearly 30,000 games of all genres along with discussion and creation of games with other players and developers.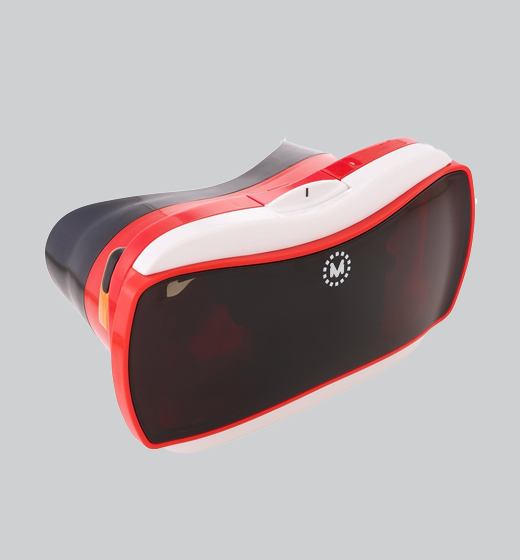 View-Master Virtual Reality Starter Pack
Quantity: 1
View-Master VR that With Google Cardboard places you right in the middle of a 'photosphere'! You're completely surrounded by a 360-degree view of the View-Master experience you've selected to explore. While holding the viewer to your eyes, move your head and you'll find that your view changes just as if you were really standing within the scene taking a look around.
Cynoculars VR
Quantity: 1
The Cynoculars virtual reality headset was created by top optical designers to provide crystal clear imagery and sound for an immersive adventure unlike anything you've ever tried before! Compact and lightweight, you can now fully enjoy your favorite games, movies or photos without distractions.
Samsung Gear 360
Quantity: 1
A lightweight, Compact 360-degree Camera. Take full 360-degree videos, or use the wide-angle lens for a 180-degree shot. Dust and water-resistant.
360fly 360° HD Video Camera
Quantity: 1
The camera that started the 360° video revolution, the 360fly HD gives you the power to shoot, edit, share and livestream life in immersive 360° video—all directly from your smartphone.